The UNCONGEO project aims at developing a comprehensive understanding of the association of geothermal hot aquifer systems with hydrocarbon occurrence in the Swiss Plateau subsurface;evaluate th e risk of hydrocarbon occurrence in areas where geothermal projects may develop in future and continue to deliver a first unbiased assessment of the amount, types and location of geothermal and hydrocarbon resources over time in the Swiss Plateau.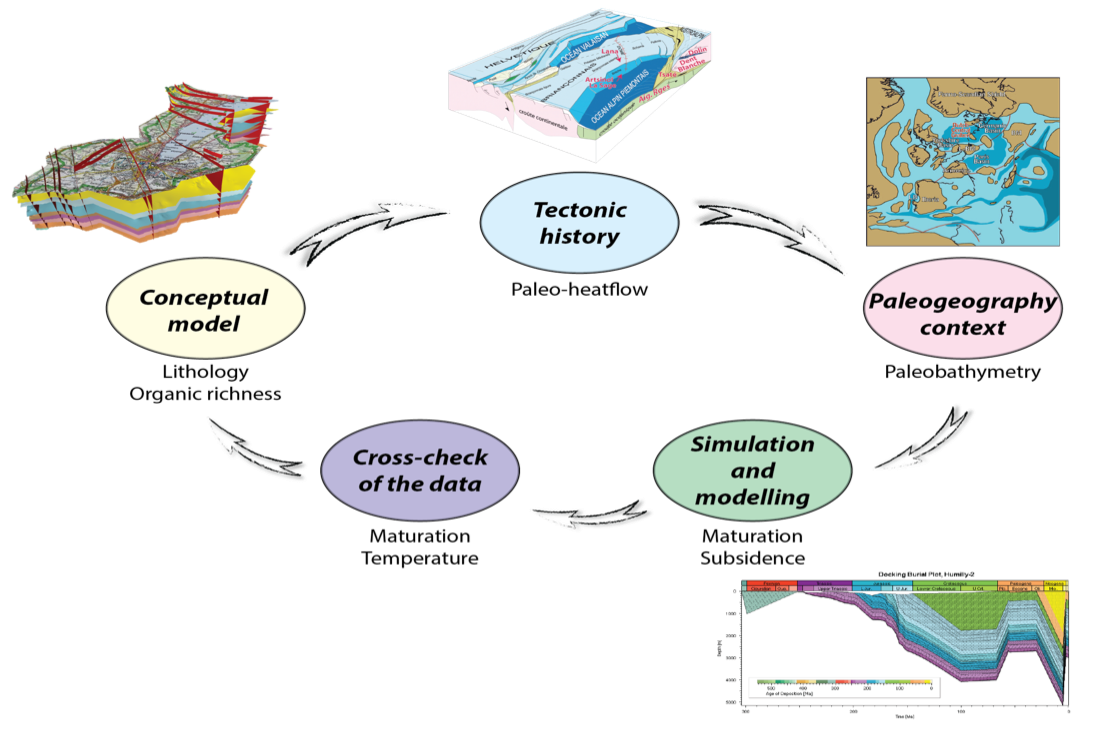 UNCONGEO WORKFLOW
In this project, modern analytical methods and state-of-the-art petroleum industry modelling technology applied to existing deep seismic lines and borehole material collected over the last 50 years in the Swiss region will be used. The above will result in an unprecedented overview of hydrocarbon systems and their geothermal counterparts (the thermal history of the basin, hydrocarbon source rock maturation, reservoir distribution and trapping mechanisms) across the entire Swiss Molasse Plateau.
DELIVERABLES
This project will deliver a unbiased and independent geo-resource occurrence maps of the Swiss Molasse Plateau which will represent a fundamental document which will help to address the following crucial questions:
What types of geo-energy resource systems are active in the Swiss Plateau?

Are there accumulations of hydrocarbons that might encumber the development of Swiss geothermal energy?

Are there correlations between the two geo-resources and how might the development of geothermal energy resources be influenced and affected?
Project Partners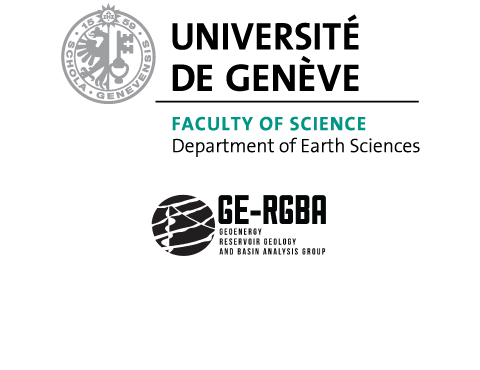 University of Geneva
GE-RGBA group
The flagship research projects the GE-RGBA is actively involved on, concern the integrated subsurface studies supporting the deep geothermal & hydrothermal exploration and CO2 storage evaluation potential of the Swiss Plateau.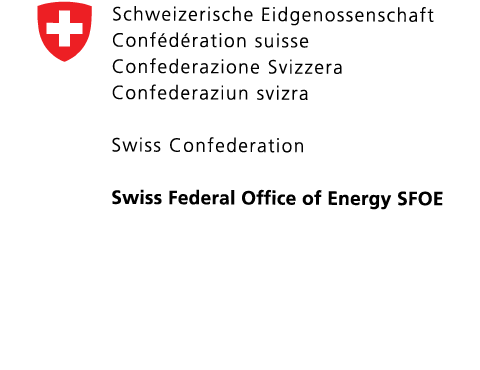 Swiss Federal Office of Energy
The Swiss Federal Office of Energy (SFOE) is the country's competence centre for issues relating to energy supply and energy use at the Federal Department of the Environment, Transport, Energy and Communications (DETEC).